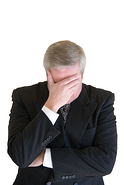 Seller's remorse shifts into overdrive when we think about what we paid for something and look at the realities of the marketplace for similar pre-owned items. Inevitably we stare off into space and say to ourselves, "what was I thinking??"
We are working with a customer who spent over twenty thousand dollars each on a handful of fine Persian rugs that no longer fit their living space. They are moving cross country where the styles are different and the rugs need a new home. Finding a buyer for these rugs at even a few thousand dollars a piece will be a challenging task. This couple is struggling with this reality.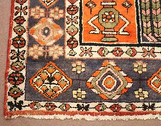 Getting beyond Seller's Remorse is very difficult for many couples. Here are three ways to combat Seller's Remorse:
Think logically about your situation. Did you purchase a product or a vision? Paying for upgrades and customizations to achieve the exact right look for your living space often leads to overspending. It happens a lot and it is not worth beating yourself up over it. Move on!
Consider that even though you may be forced to part with a piece for far less than what you paid for it, feel good that someone else will use it and will appreciate it. Accept the silver lining as it beats the alternative of paying additional moving and storage fees for furniture that you will never use again.
Make up for it on the other end. There is a great deal waiting for you on your next purchase. Spend some time hunting before you jump. We know of a great Furniture Consignment Store in Hanover, Massachusetts where you can quickly counter your loss.