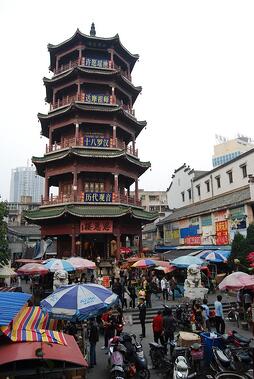 "I would accept a reasonable offer on the altar table." The gentleman - and potential consignor - indicated with a sweep of his hand on the long, rectangular table in his living room. The piece was clearly old, but it was rough-hewn and lacking any ornamentation.
Curious, I asked him what he would consider reasonable. "A good offer would be twelve thousand," the man said firmly, "and a reasonable offer would be six thousand."
I gulped. Would that be in dollars or peanuts? I thought. I quickly squelched the comment, because I knew he wasn't joking.
Asian furniture occupies a special niche in the consignment business. China is an ancient country, and treasured possessions such as porcelain and furniture typically have been passed down from generation to generation. In this case, the eight-foot altar table was more than two hundred years old. Its construction and workmanship suggested it had been built during the mid-Qing Dynasty, China's last dynasty, which ruled from 1644 to 1912.
How did the table get to Boston? The gentleman's mother had been a pioneer of Asian-influenced interior design who had visited China frequently to scour that country for antiques after it opened to the West in the early 1970s. Some of her most important pieces had been consigned to the Boston Design Center, where showrooms had built vignettes around items she had collected in Japan, Korea and China.
Her son had inherited some of her favorite pieces, including the altar table. While it wasn't as rare or exquisite as something you might see in the Shanghai Museum, it was beautiful for its history and provenance. Yet the price he was seeking was still astounding - at least for our customers.
Sentimentality sometimes creates a fog of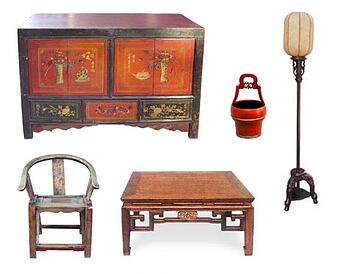 confusion for consignors when it comes to the value of their furniture. In this consignor's mind, the altar table may have represented his mother's adventurous spirit in venturing into a place as economically chaotic and primitive as China in the 1970s. Or the table may have been a reminder of her celebrated career as the doyenne of Chinese-inspired décor in Boston.
But our buyers wouldn't see those things in this rough table and we couldn't command the price he was asking. We agreed that Furniture Consignment Gallery wasn't the right place to sell the table, and we parted as friends. In leaving, I offered him some advice. Antique stores that specialize in Asian furniture attract knowledgeable connoisseurs. After visiting with some specialty stores his pricing expectations could be validated or he may find that he would need to reset them. They would at least appreciate his altar table - and the story of the woman who launched it on its long journey to the U.S. Secretly I was hoping he would decide otherwise and give us a chance.