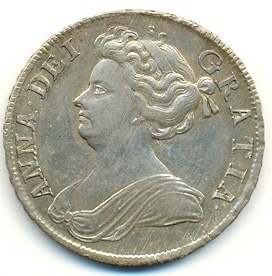 Until her death in 1714, Queen Anne ruled Great Britain for a dozen years. Hers was a short but dismal reign. She suffered from gout, watery eyes, multiple miscarriages and morbid obesity. She was an unlovely woman - who nonetheless gave her name to a very lovely style of furniture.
Ironically, the Queen Anne style is all about sleek legs and delicate curves - quite unlike the corpulent monarch with the legendary appetite. For three centuries, her furniture enjoyed a modest and enduring popularity. Then for some reason, in the 1980s, Queen Anne furniture became the style statement of a generation of baby boomers.
Every leading American furniture-maker filled its showrooms with glossy tables made of cherry wood perched on shapely cabriolet legs. For a decade, Queen Anne ruled the roost. Walk into any four-bedroom colonial in an upscale community and you would find a predictable scene: Queen Anne tables, chairs, desks, lowboys, breakfronts and highboys, some decorated with shells and others with acanthus leaves.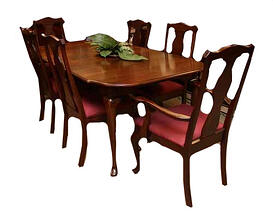 Fast forward to 2014, and the furniture with the can-can legs has lost its appeal.
The Queen is dead - for at least the next century. That's what our customers are telling us. The few pieces we have taken on consignment in the last year typically spend a few lonely weeks, ignored, on the showroom floor before we return them to their owners.
Still, some people are loyal royalists. One woman called us last week asking if we would take fifty pieces of furniture she'd bought in 1986. The stuff was in pristine condition. Protected from the sun, the flame-stitched cushions hadn't faded a bit. No ding or dent married those cabriolet legs. But I had to tell her the Queen wouldn't be lying in state at FCG. She was crushed at the news.