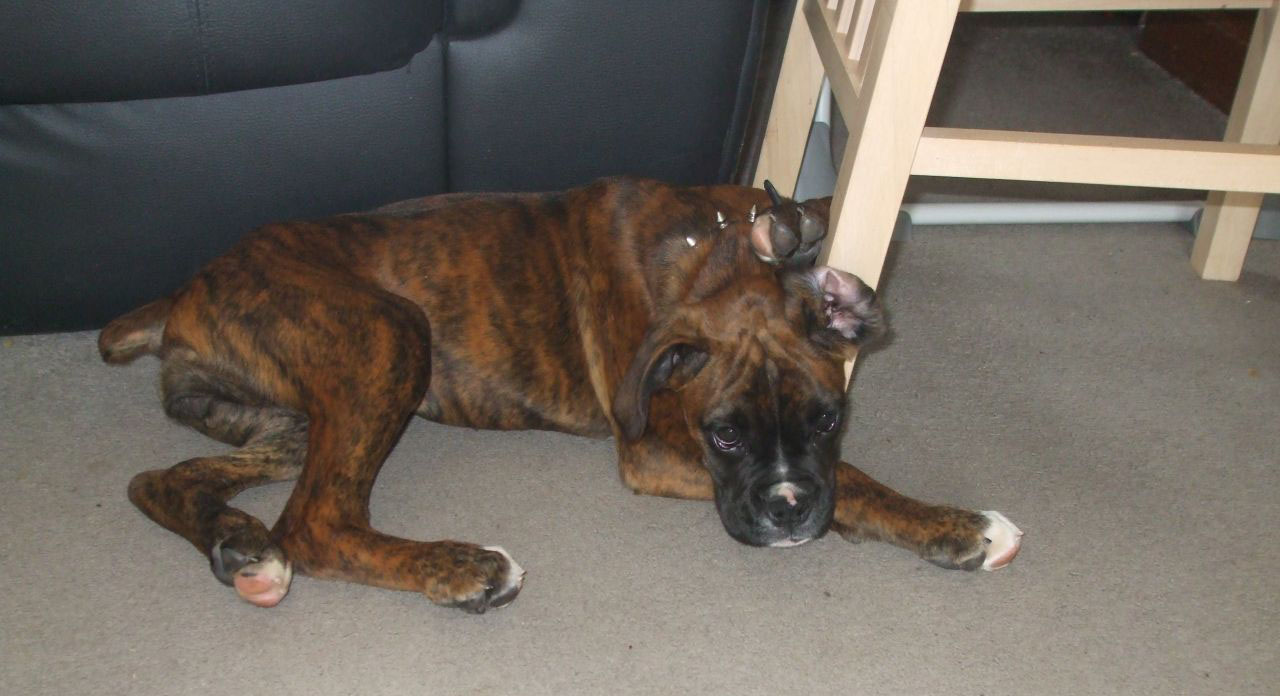 "Is Roxie okay?" Our three boys were huddled around our two-year-old brindle Boxer, clearly worried. Roxie was sprawled on the floor asleep, snoring as loudly as a souped-up Harley. Earlier, she'd snatched a bottle of cough syrup out of
the bathroom, chewed off the top and guzzled the contents. Now, she was sleeping it off.

February is a month for mischief. Housebound and winter-weary, we're all a little too eager for adventure. Why do you think there's a February boat show in Boston? You walk in, a solid citizen with a well-balanced checkbook. You walk out, a wild-eyed boat owner with dreams of Margaritaville.

Roxie, as it turned out, was just fine. But even FCG is not immune to mid-winter madness. Our adventure? This week, we made the decision to open a big new showroom on Route 9, eastbound, in Natick.

Our grand opening is scheduled for July 1. We'll spend the next five months racing to meet that deadline, but we're excited to bring 11,000 square feet of the finest pre-owned furniture in New England to Boston's Metrowest.

With a huge new showroom in Natick, we've also made the decision to close our tiny jewel box of a store in Chestnut Hill, but not until the new showroom opens. We'll miss our loyal shoppers there, but we'll be only a few miles down the road with a huge inventory of the furniture bargains you love.


This weekend, stop by one or all of our three stores in
Hanover, Chestnut Hill and Plymouth. We've got hundreds of quality pieces of furniture not to mention some fantastic buys on accessories, art and lamps. Live a little!