So you tackled a redecorating project, but things went awry and you're not exactly sure how it happened. Worse yet, you have no idea how to fix it. Here are five common decorating disasters and some tips on how to avoid them.
The Floral Fiasco: After agonizing over swatches for days, you finally found a chintz you liked for the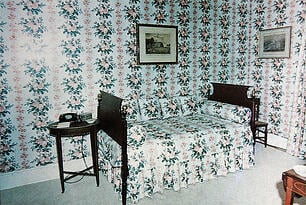 sofa. So you decided to double down on that bet. You did the chairs, the ottoman, and the window treatments in the same fabric. Heck, you even bought another bolt to cover the bar stools and make a shower curtain. Yes, it is possible to have too much of a good thing – even if it is of good quality. I love tiger maple Eldred Wheeler, but a room full of it is boring and predictable. You might love the look of an all-white room in a design magazine, but err in the execution and your home will feel like an igloo. Good design is a skillful mix of patterns, color and texture.
Photo: Bedroom 324 of the White House- "The room as the Chintz Bedroom, circa 1963 

 (Kennedy Library)

"
The Skittles Color Scheme: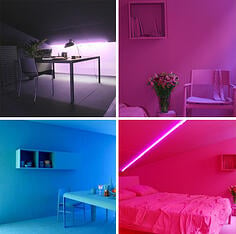 You wanted every room to have a unique personality, so you did each one in a different color. Now, your guests are looking for the pot of gold in your home because they think they've wandered into a rainbow. Pick a pleasing neutral that flows through your home, and you can still infuse your decorating scheme with spicy pops of color.
Photo of Color experiement Exhibit at Salone del Mobile in Milan by Porro
Scale Snafus: A small rug in a big room looks like a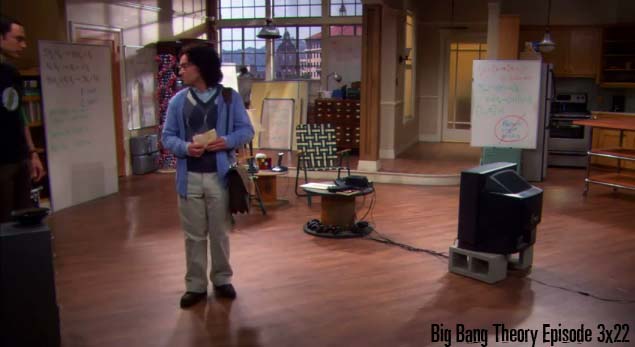 postage stamp on a pool table. There's no excuse for that kind of mistake even if you must show off your beautiful hardwood floors. Scale is a tough challenge for a decorating newbie, but it is absolutely crucial. Cramming oversized furniture into a small space just shrinks the room – and causes bruising when you try to navigate around it. On the other hand, a big room looks cold and uninviting with furniture that is too small or too dainty. Scale isn't just about the furniture, either. Patterns in fabric also affect proportions. Misunderstanding scale is where many inexperienced homeowners run amok in their decorating projects.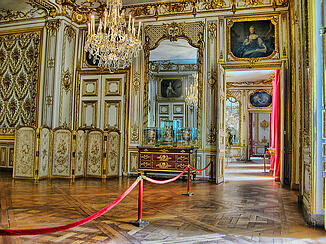 Welcome to the Museum: Turning the little-used guest bath into a luxurious spa is a lovely idea, but it shouldn't be your first – or even second – project. Dedicate most of your decorating budget to the rooms you use every day. We often see homes that boast a state-of-the-art home theatre or palatial guest quarters, but the family actually lives day-to-day in a space that has shabby furniture, bare windows and poor lighting. Don't spend all your decorating dollars on the rarely used specialty rooms just to impress once-a-year guests. You and your family deserve comfort and beauty every day.
Dim-Bulb Design: Lighting should be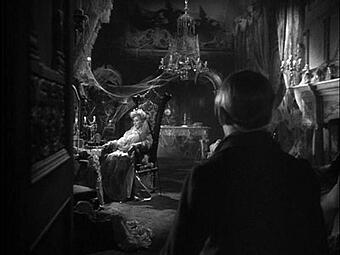 layered in almost every room. That typically means a combination of recessed lights, lamps large and small, and perhaps sconces and chandeliers. Plan for a variety of lighting in your decorating budget. I also recommend dimmers to set the mood. Dull lighting can make your rooms look gloomy and washed-out. On the other hand, no one feels comfortable in a place so bright it feels like an operating room.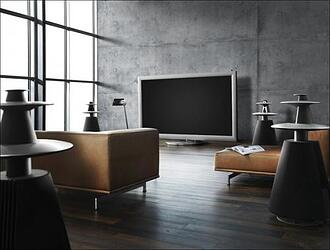 The Black Monster: The television is a critical element in most family rooms, so you should take extra effort to make sure it is placed correctly. This can be a challenge. Putting a flat-screen above the fireplace could mean big chiropractor bills in the future. When the screen is set too high on the wall, you may get a crimp in your neck watching it. And you can't always stick the television in a corner, either. When you invite folks over for beer and Bruins, you don't want them executing a bizarre yoga twist just to catch a glimpse of the screen. Finally, resist the temptation to buy the biggest flat-screen in the store. The television shouldn't dominate the room.
Still, everyone makes mistakes. You shouldn't punish yourself and force your family to live inside a cocoon of cabbage roses … if, say, you were the one who went overboard with the chintz. Call Furniture Consignment Gallery and we might just find another home for your mistake – and put some cash back in your pocket.