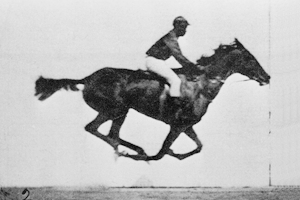 Harrodsburg, Kentucky is a sleepy town of about 9,000, except for certain times of year when the place is seized with a peculiar sports mania. That would be the winter college basketball season and the eve of the Kentucky Derby.
Some of the best gossip in town could be gotten at the Davis Beauty Shop. Martha Davis, the owner, was married to the basketball coach of Harrodsburg High School in Mercer County. He had a hotline to Coach Adolf Rupp of the University of Kentucky, one of the most successful coaches in the history of American college basketball.
So the women of the bluegrass would make their weekly pilgrimages to see Martha - with the full encouragement of their husbands. That's because the women would come home not only freshly coiffed but also fully stocked with hot tips for their husbands on horses and basketball.
Now 95, Martha hasn't wielded a curling iron for a while now but she's still as elegant and indomitable as she was in her prime. Last year, she downsized and sold the classic belle of a mansion she and her husband, Coach Davis, had owned on Harrodsburg's Main Street.
Diana, my wife, was fortunate to get some of the beautiful furniture that graced her grandmother's home. So was Furniture Consignment Gallery. Martha entrusted us to sell some of her favorite pieces, among them an Empire chest and an antique pine rope bed.
Selling furniture with a story - that's what makes the consignment business so much fun. Stop by one of our showrooms today. It's Derby Day. Martha, or as we know her, Nana sends her regards.